The Alliance for Health Policy's annual Signature Series addresses the most challenging issues in health policy by convening cross-sector dialogues with experts in both policy and practice. Together with their audience, they examine these issues to identify what's at stake, as well as key areas of challenge and opportunity. In 2022, the Alliance chose to explore the breadth and depth of the U.S. mental health system. 
As senior communications and marketing manager, I was responsible for Series branding, all marketing activities, supporting thought leadership goals on social media, and production of the Series' summary report.
Marketing efforts for the Signature Series take place continuously from February to December each year and require strategic planning to develop meaningful multi-stakeholder engagement and conversion, as well as coordinated efforts across the organization. 
Communications and marketing deliverables include:
Press Release: Drafting a media alert announcing the year's chosen topic (View)

Sponsorship Brochure: Writing content, directing layout, coordinating design (View)

Website: Building custom landing and event pages (View)

Visuals: Design of all social media graphics, onsite collateral, and coordination of event photography
Segmented Emails: B2B and B2C solicitation for sponsorships and event registration
Social: Drip campaigns focusing on thought leadership to target top-of-funnel prospects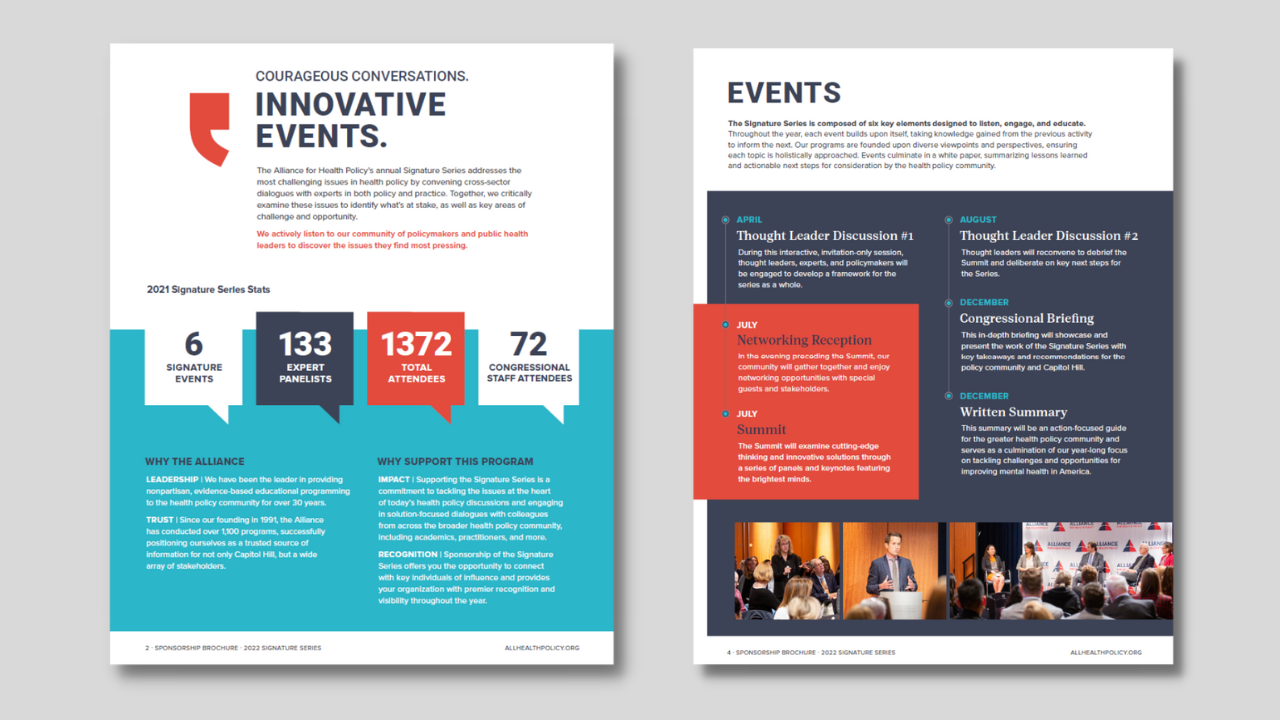 2022 Signature Series Sponsorship Brochure